Share Your Love For Pumpkin With Your Dog This Fall
This article is sponsored by Farmina® Pet Foods.
It's finally fall, which means it's time for sweaters, apple picking, and of course, all things pumpkin! Pumpkin spice lattes (PSL), pumpkin bread, pumpkin seeds, the list goes on and on.
As dog owners, we love sharing our fall excitement with our canine companions. And while you may not be able to share that PSL from Starbucks with your pup, you can share your love for pumpkin in other ways.
Did you know that pumpkin is a delicious and healthy vegetable for humans and dogs?
Properties of Pumpkin
Pumpkin contains unique nutritional features and has multiple beneficial properties for your dog. Pumpkin is high in fiber; it is a digestive aid and regulates intestinal motility (the movements of the digestive system and the transit of the contents within it). Because of this, pumpkin can often be used to regulate soft stool or mild constipation in dogs.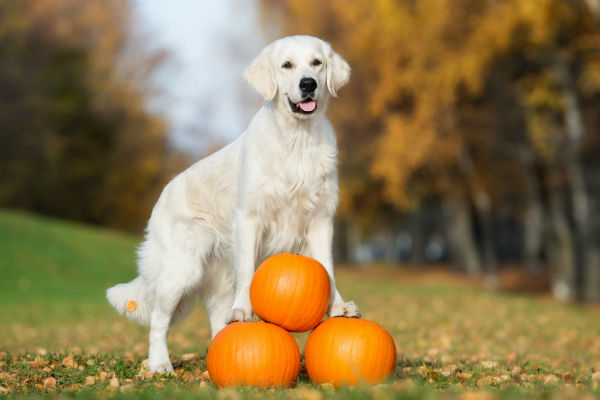 This fall veggie also has a low glycemic Index, which means it assimilates better in the body and results in healthier blood sugar, as well as contributing to insulin control, disease prevention, increased energy, and improved mood.




Pumpkin also is a source of vitamin A and natural antioxidants, supports the immune system, and promotes cardiovascular system protection. What doesn't it do? Not only is it a great digestive aid, but it also gives your dog a nutritional boost!



How to Give Your Dog Pumpkin
So what's the best way to share some delicious pumpkin with your dog? There are several ways, but also some precautions you should be sure to take. You can add one-to-four tablespoons of canned pumpkin to your dog's food, depending on your dog's size and as long as it's unseasoned. Make sure you never give your dog pumpkin pie filling (or anything similar), because the spices and sugars can irritate your dog's stomach.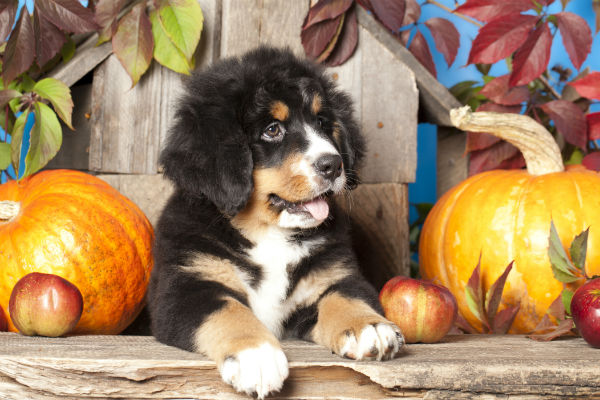 And if you're looking for an easy, worry-free way to share your pumpkin love with your pup, you can try a dog food that includes pumpkin as an ingredient.

Farmina® Pet Foods has a brand new grain-free and potato-free pumpkin formula line of dog food perfect for fall.



"The Nutrition System for Carnivores"
Part of Farmina's nutrition system for carnivores includes the innovative Natural & Delicious Pumpkin line. This grain and potato free line of kibble is comprised of 60% premium animal ingredients, 40% fruits, minerals, and vegetables, and 0% grain. Over 90% of this kibbles' protein content is composed of high-quality animal protein, not plant protein. An animal nutrition research group in Italy designed and developed the pumpkin line as a natural way to meet the different nutritional needs of puppies to adult dogs and of dogs with food sensitivity.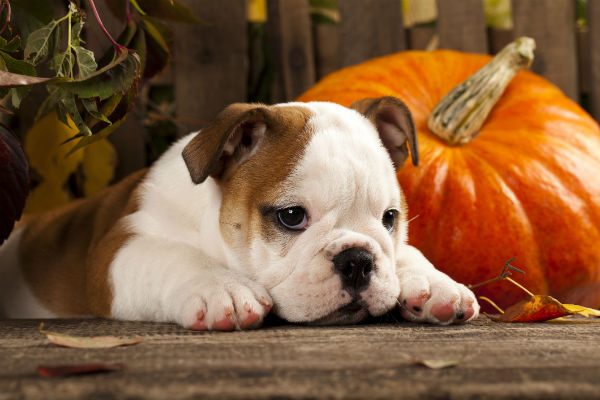 Farmina is the only pet food manufacturer that prepares a dry food that is both GMO-free and meal- and byproduct-free. Additionally, the pumpkin line contains the best raw materials, from chicken to blueberries, to wild-caught cod, and is also created with a unique vacuum coating system. This technology permits the inclusion of vitamins after cooking, which has been shown to give them a longer life. Farmina products are packaged under a protective atmosphere to prevent the oxidation of the food.




The new pumpkin line includes food designed specifically for puppies, as well as adult dogs, and features flavors such as "Lamb and Blueberry," "Chicken and Pomegranate," "Boar and Apple," and "Codfish and Orange." Your dog will get the pumpkin taste of fall, in addition to these other nutritious, all natural, and delicious ingredients.




Check out Farmina to learn more about its Natural & Delicious Pumpkin line and order a free sample.




Remember: always talk to your veterinarian to decide what dog food and nutrition plan is right for your dog.




And of course, enjoy fall (and some pumpkin) with your dog!